How to Measure Your Nails for Press Ons
Need a lil' help measuring your nails before purchasing the set of your dreams? This is your one stop shop for all your nail sizing questions!
How to measure your nails
Hold measuring tape horizontally across the widest part of your nail. 
If you don't have measuring tape, just place the tape over the widest part of your nail
Mark the tape where your nail meets the skin
Then place it over a ruler to get the measurement in mm
If you're inbetween sizes, always size up!
Nail conversion chart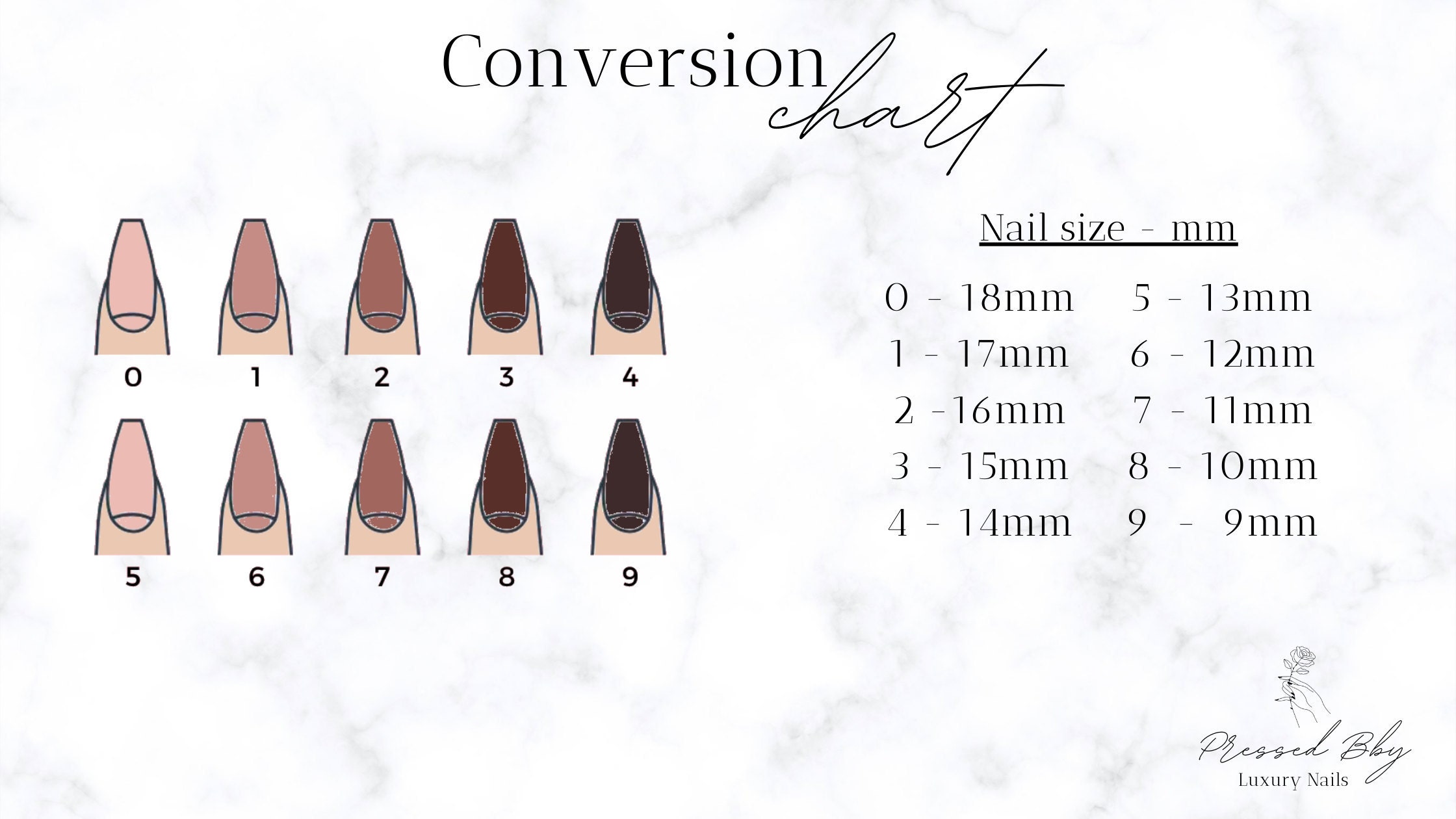 Still having trouble?
Don't hesitate to reach out to us! Send us your nail sizes and we got you covered.